Following the crazy of back to school, it always feels like October should be calmer before the crazy of Christmas kicks into full swing. Not this time round! October feels like it's been more crazy than September was this year. Following a mad two weeks working on stuff for one of my clients I spent a lot of the month catching up on my journal (And even now I'm still behind - do I jump a chunk or just keep going?)
In addition to this, I had "Planner Wunderlust" and couldn't figure out which planner I wanted to be in. As I write this, my TN is in my "new" rucksack and my A5 Filofax is on the arm of the sofa. I even printed more of these coffee cups so that I could copy over my Gilmore Girls countdown! Following the release of the October Brimbles Box, Anna added
these
printable Project Life Journaling cards to her
Etsy Store
. With some technical magic, I shrunk them into these stickers.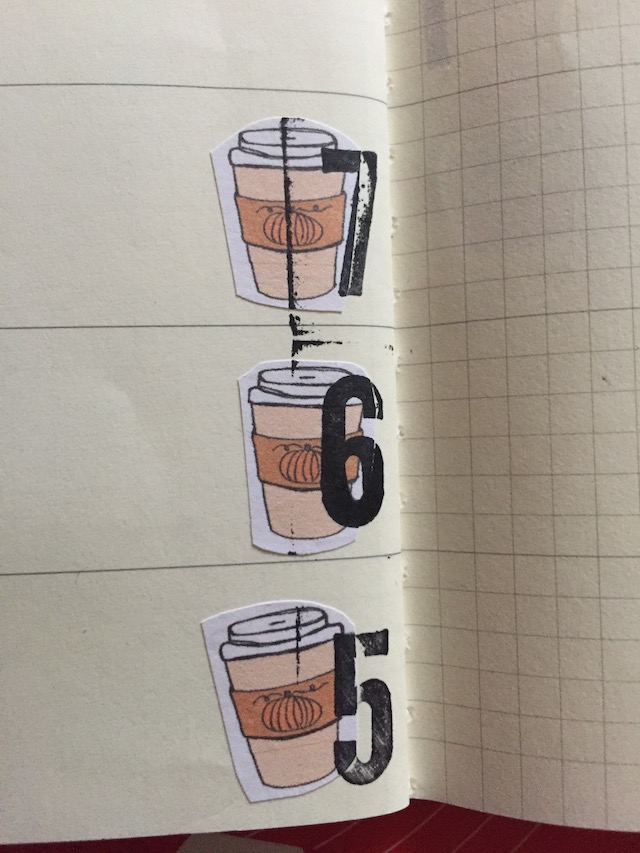 Yep, earlier in the year I near enough binge watched Gilmore Girls getting ready for the new episodes to come onto Netflix in a few weeks. So the countdown is needed! Anyway, back to the creative-ness. I attempted to write a Autumn Bucket List using lots of stickers from the 12x12 sheet along with some of the washi tape. (The black and white in the background is the bag that the goodies came in)
Using some more of the stickers from the October box along with a few from the September box, I finished up with decorating the front of my current TN insert. Although they were different themes, they still work together in a way. (Oh the random spotty washi tape was from a penpal letter - I stuck it there temporarily and it kind of stayed! Oops!)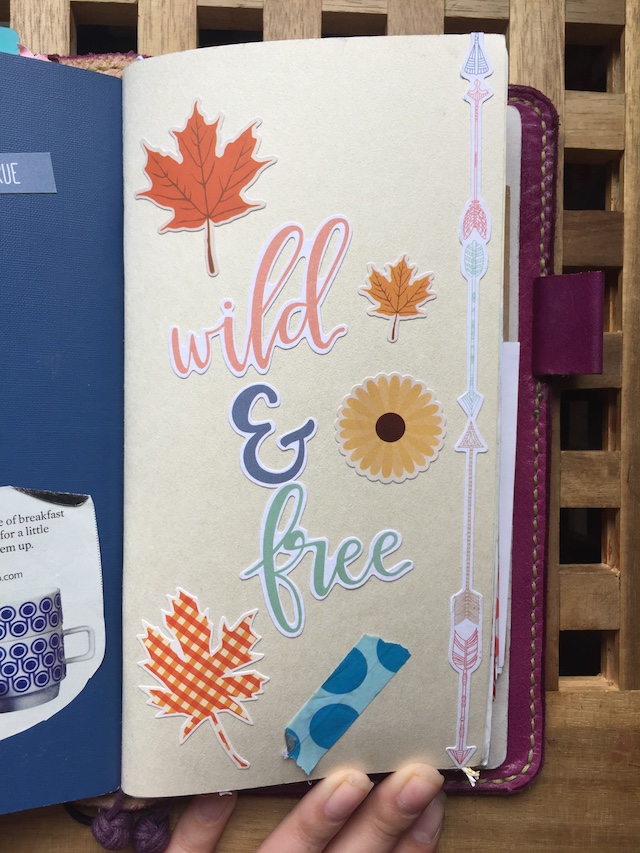 Although it wasn't entirely completed when I snapped this picture I think this is my favourite. I started by adding orange, yellow and red watercolours across the pages to create autumnal colours. Having seen
Ali Brown
using her Dymo labeller in her journal I invested in one to use in my journal and I love it! (I have a Dymo Junior as that's what they had in the shop but I'm sure there are different options out there). Using then stickers and printed out photos, I got arranging my layout to get writing about these couple of days in October. Pen wise I was using my Herlitz My,Pen Style Calligraphy cartridge pen - I think I've done something to the nib so I'm not entirely sure how long it will last but we can see.